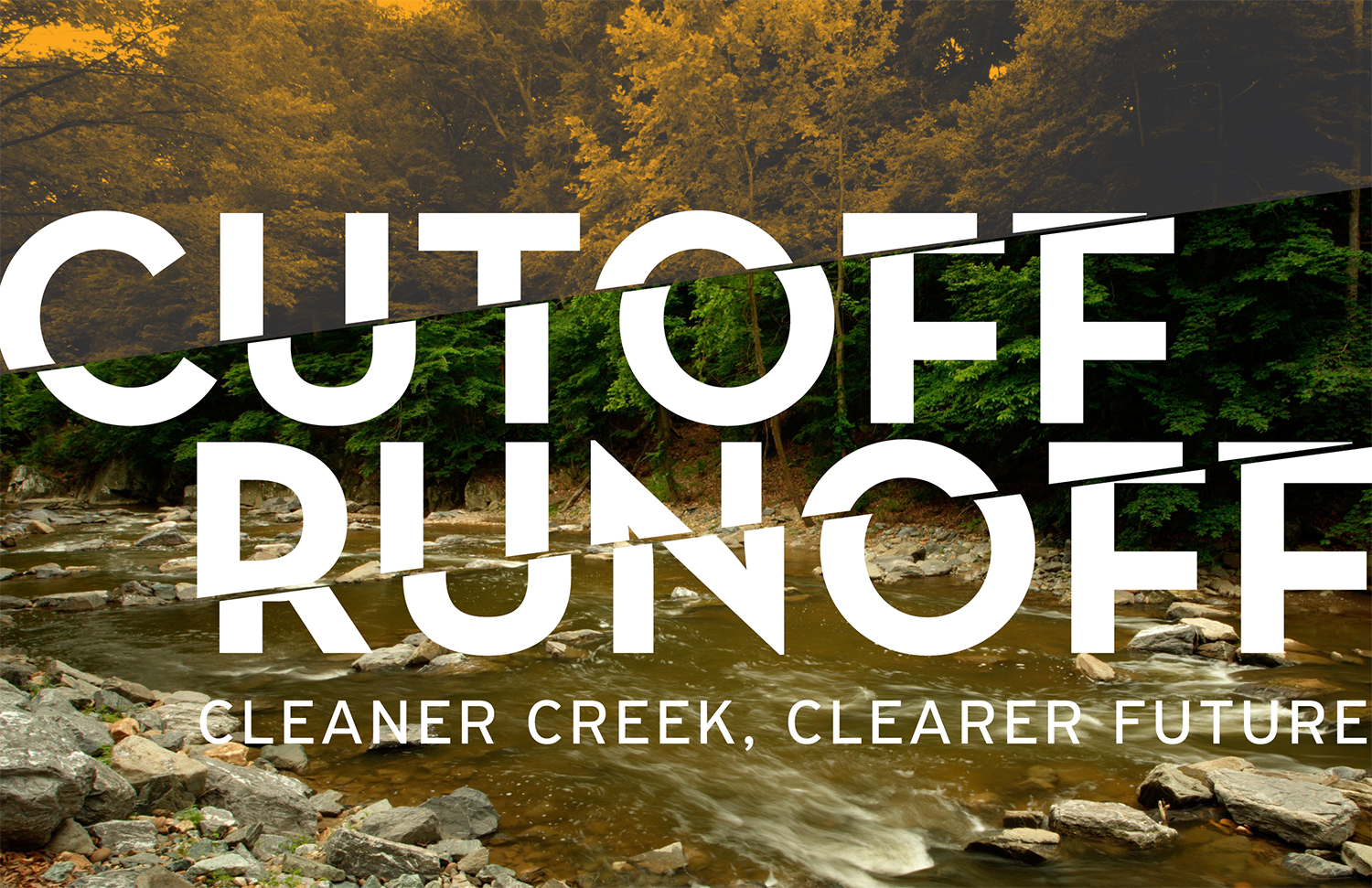 What is CUTOFF RUNOFF?
One of the largest problems plaguing Rock Creek is the polluted runoff that enters the creek. CUTOFF RUNOFF
uses a novel and unique approach to combat this issue by promoting hands-on community involvement, as
well as spreading awareness of these concerns. To correct this problem, we can create more eco-friendly
infrastructure, such as building more rain gardens that allow rainwater to drain naturally. An attitude change for
environmental awareness can also considerably help this endeavor. Our vision is to create a Rock Creek that
once again has swimmable water.
Mission Statement
To quell the environmental issue of runoff into Rock Creek, by promoting hands-on involvement (such as
volunteer work to cleanup the park, and to build green infrastructure) and educating the community.
Vision Statement
Our vision is to create a Rock Creek that once again has swimmable water.
Logo
The idea for the campaign's logo was to be able to quickly and creatively communicate the campaign's idea in one simple, cohesive design. Based off of a bold weight of the typeface Neutra, the logo is created entirely of type; the type was then "cut" with precision to make a sense of implied movement. This dynamic treatment of the type is to create a visual metaphor for both an object being "cut" off and/or "ran" off. 
Seeing as runoff is the main problem that CUTOFF RUNOFF aims to quell, representing this issue was also the main goal for the logo. Just as water from runoff flows haphazardly and erratically through an ecosystem, or logo has a certain level of controlled-chaos. Akin to the goal of the campaign, the logo tries to bring order to this otherwise obtrusive and unruly environmental crisis.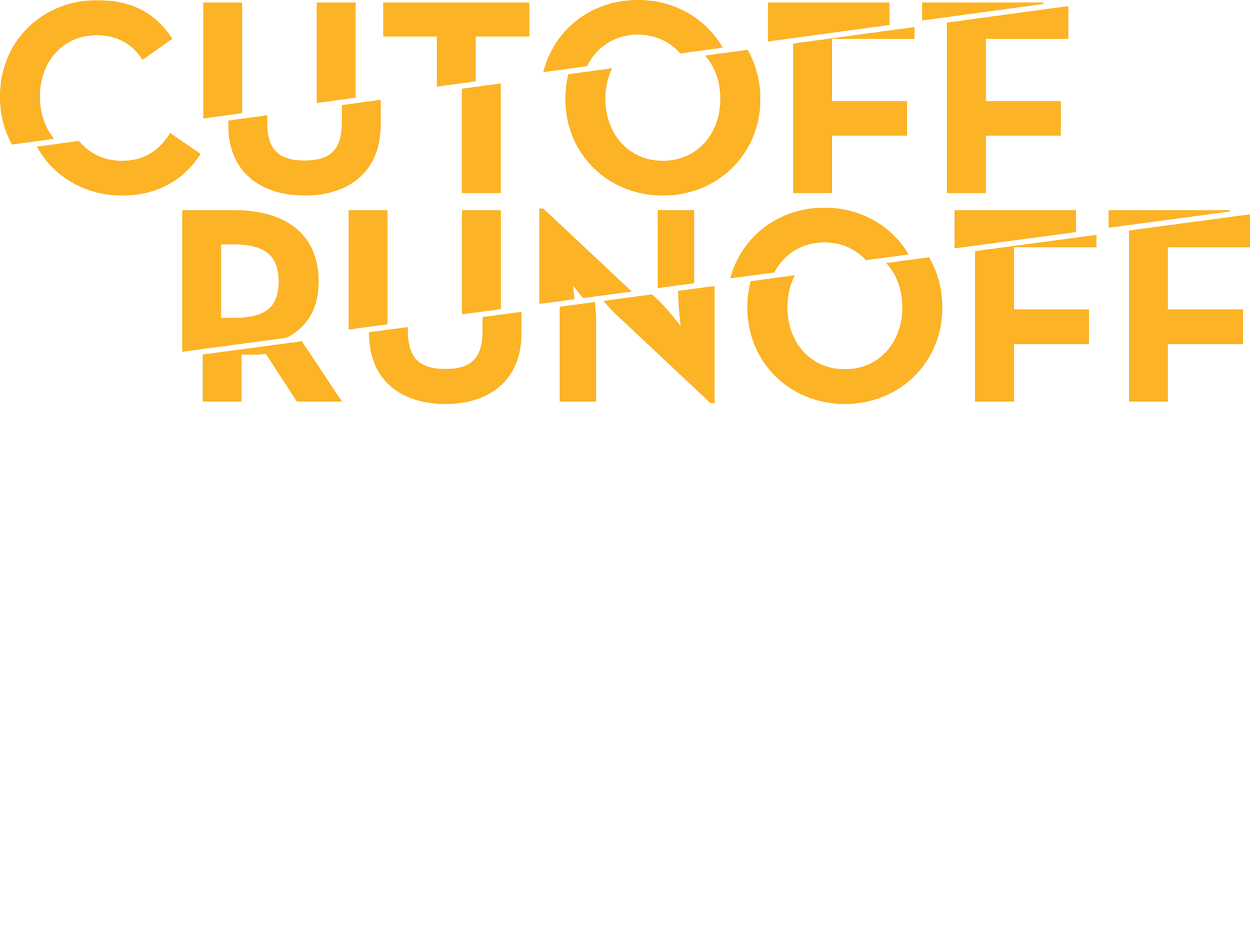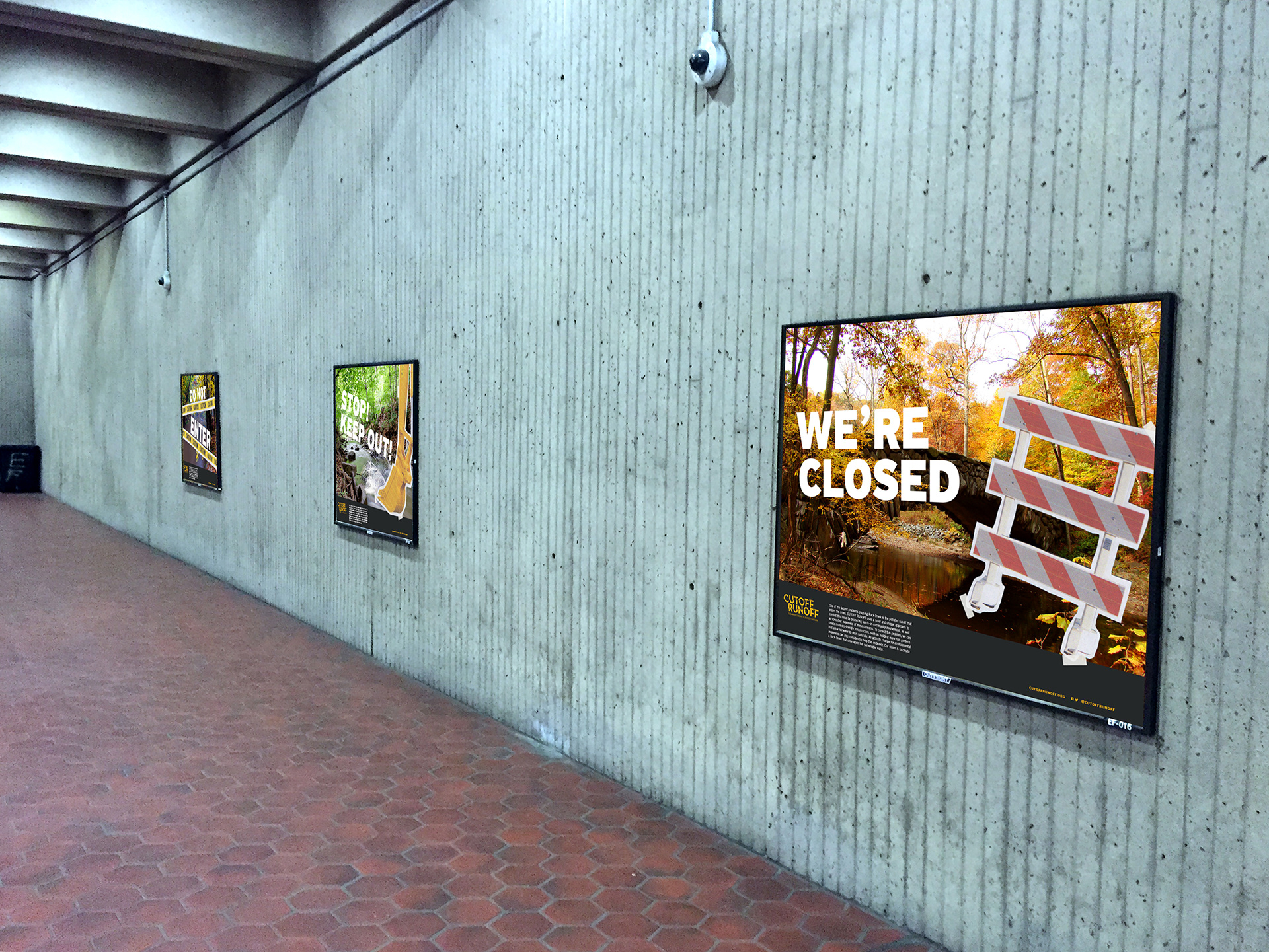 Experiential Urban Displays